Last publication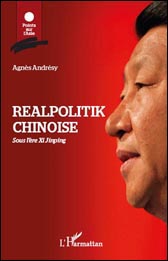 Read the last book
published by Agnès Andrésy
>>> Order now

"Only the person wearing the shoe knows whether or not it fits. Only the people of a given country have the right to express their view on whether their country's path to development is appropriate."
Xi Jinping
President of China
Archives

You can access the archived data of the former confidential newsletter CHINARCANES, that had been issued from 2004 to 2009 (only in french).
>>> Consult the archives
CHINARCANES
THE LEADING SOURCE OF INFORMATION
ON CHINA'S LEADERS AND NETWORKS

Our company provides business intelligence, and political and military insights on China's leaders. We were founded in December 2003, in Hong Kong, by Agnes Andresy, a recognized expert on influence networks in China.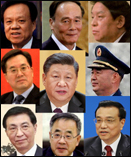 Our exclusive information examines influence peddling, power struggles, corruption, and what lies beneath business contracts and military intelligence. A valuable indicator of China's future direction, our work provides sophisticated insights on the major players in China's public and private enterprises and institutions -- free from government bias. We are independent, with specific channels of information from Asian sources and correspondents in Asia.
>>> Contact us

JOURNALS
MONDE CHINOIS
Agnes Andresy spoke in an interview with the french journal Monde chinois -- directed by Igor Yakoubovitch.
DÉFENSE
Agnes Andresy spoke in an interview with the journal Défense.
CHINAFRICA
| | | | |
| --- | --- | --- | --- |
| China's policy in Africa, myths and reality analyzed by Gael Raballand and Agnes Andresy in the journal Etudes. | | | |
CHINA-CENTRAL ASIA
| | | | |
| --- | --- | --- | --- |
| Read the study by Gael Raballand and Agnes Andresy published in Asia Europe Journal. | | | |